MILE HIGH HOURS COMMUNITY CURRENCY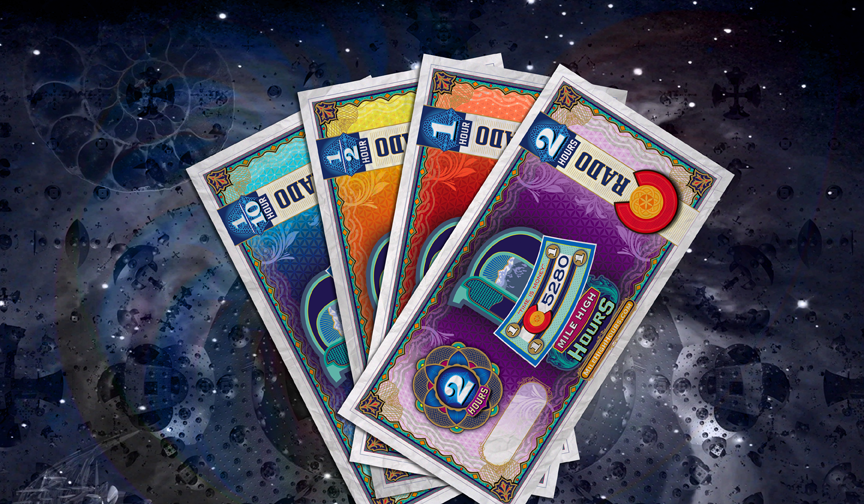 MILE HIGH HOURS DENOMINATIONS
I was asked to help with the creation of Mile High Hours, a local currency that adds money to communities and makes them less dependent on the Fed. The founder of the system wanted the bill designs to be friendly, positive and without the typical creepy Illuminati symbols found on Dollar bills.
I replaced those symbols with imagery found in nature and sacred geometry, added an easy on the eye color palette and – as per the request of the client – some photos that are relevant to the community in which the currency is traded.
The idea of alternative currencies is not new, Ithaca Hours in NY has been in circulation for over 20 years. And now we have Mile High Hours in Colorado, which is modeled after the same principle as Ithaca Hours, but hopefully will be way bigger. After Mountain Hours successfully launched in March 2012 and within six months signed up over 80 businesses in Summit County, it is the front range's turn to get community support with a local, 'organic' currency. If you have questions about the Hours currency system please check out MountainHours.com.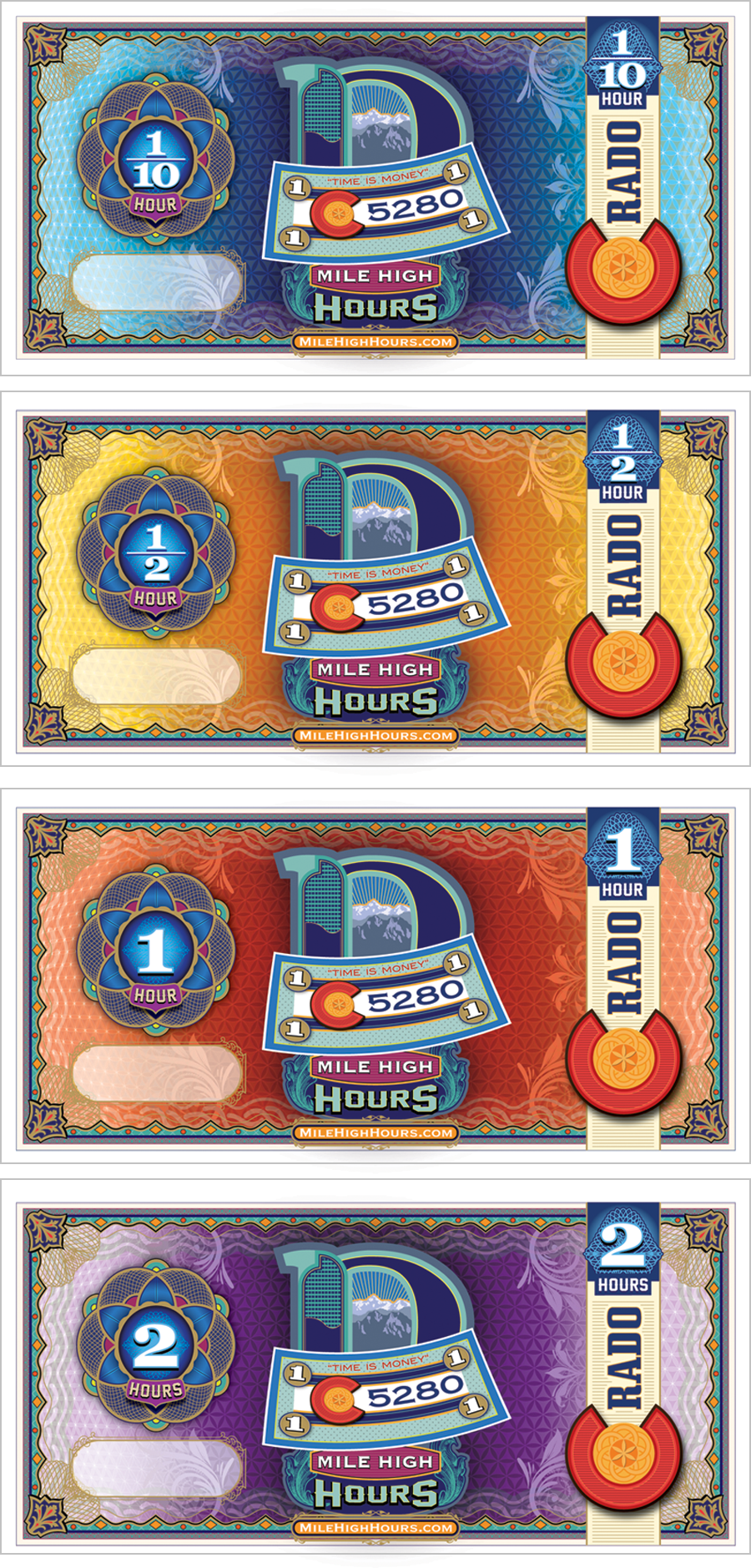 MILE HIGH HOURS – Denominations Front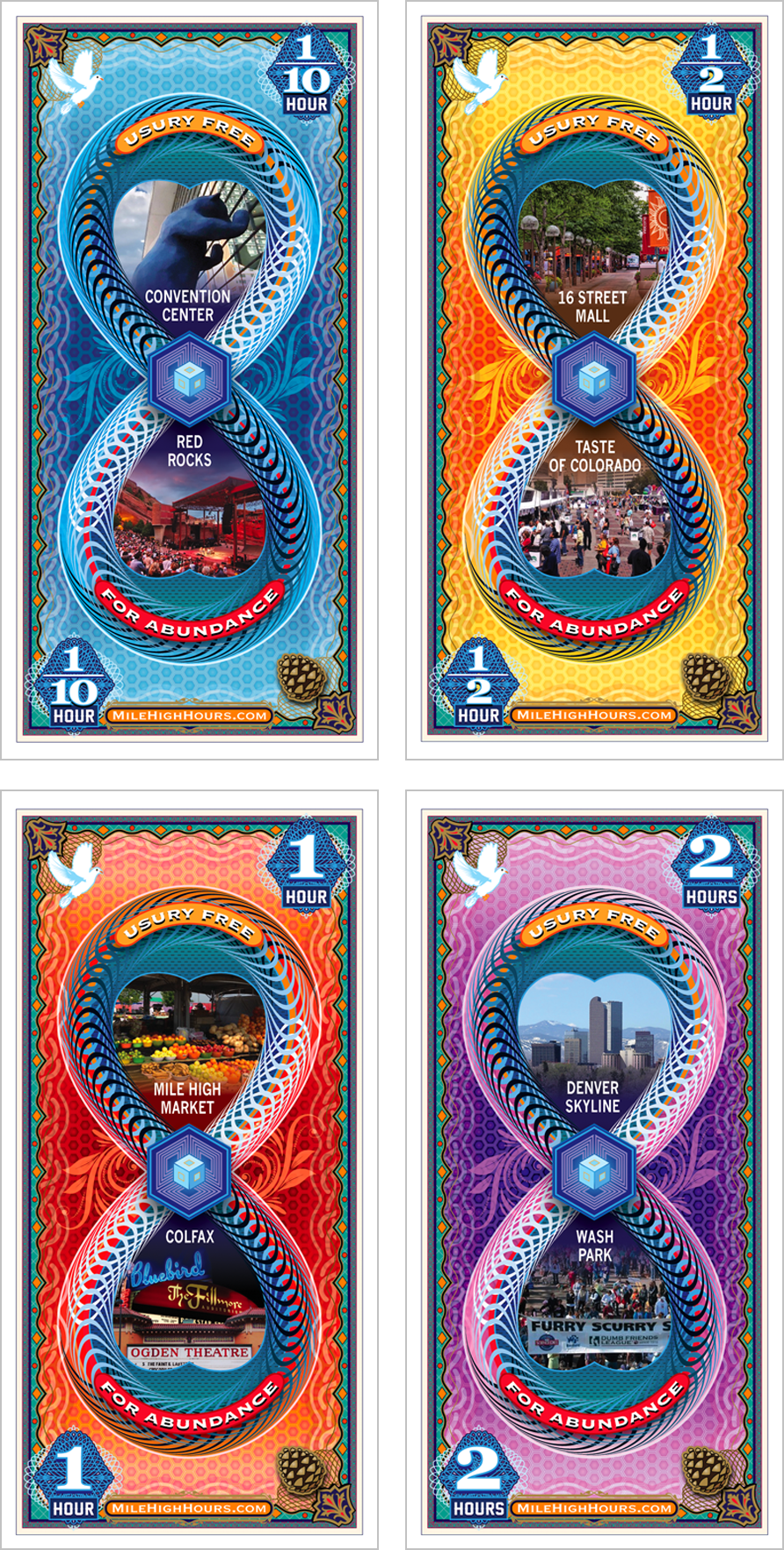 MILE HIGH HOURS – Denominations Back

Please follow and like us: